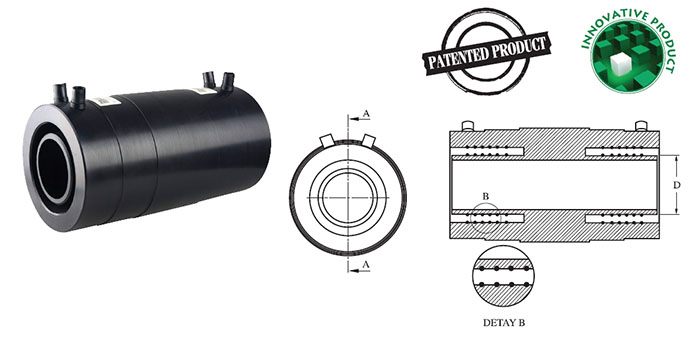 – Tega yüksek basınçlı manşon üretme teknolojisine sahiptir.
– 100 bar (1450 psi) basınç testleri kendi laboratuvarlarında yapılmıştır.
– D: isteğe bağlıdır.
– Tega has the technological ability to produce High Pressure couplers for PE pipes which has composit layer in it.
– Pressure tests up to 100 bar (1450 psi) has been completed succesfully.