• PE boruların her türden başka boruların içerisine sürülmesi için ideal parça.
• PE boru çevresine istenilen sayıda "EF tekerlekli semer" EF kaynak yöntemi ile birleştirilir.
• Her bir tekerlekli semer 275 kg yük taşıyabilir.
• Deal for placing the PE pipes into all types of pipes
• Any number of EF Wheel saddles can be fused around PE pipe
• Each saddle can carry a load of 275 kg.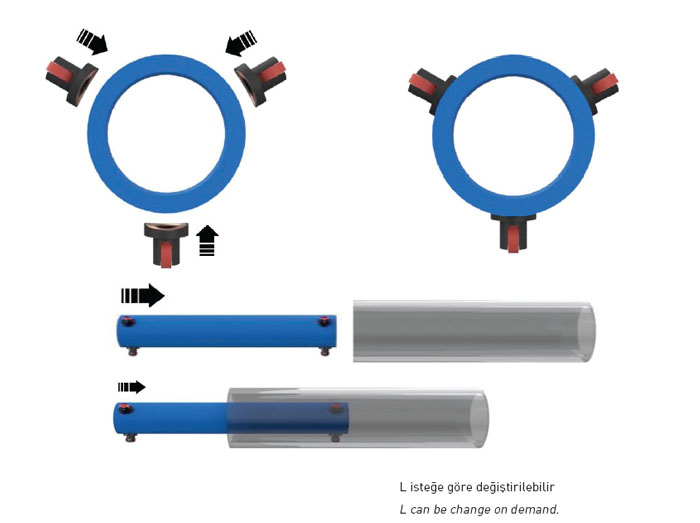 c